Malware Serving SEO Spam from External Sites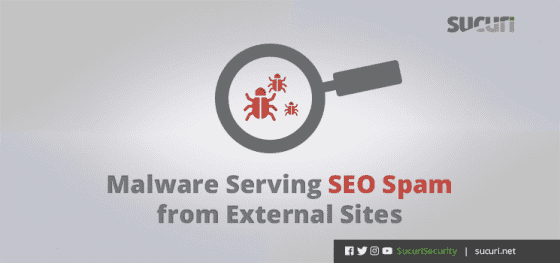 We handle an enormous number of SEO spam infections here at Sucuri. In Q3 of 2016, approximately 37% of all website infection cases were related to SEO spam campaigns through PHP, database injections or .htaccess redirects.
An SEO spam infection can be devastating to a website's credibility and reputation. Many website owners recognize and appreciate the enormous effort involved in carefully creating and optimizing pages for search engines. Unfortunately, attackers don't care about the size of your website – even if you've just started out, you can still be targeted for quick, cheap SEO.
Continue reading Malware Serving SEO Spam from External Sites at Sucuri Blog.