Product Update: Sucuri Firewall in Sophia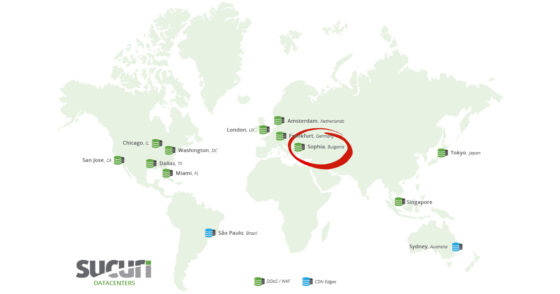 Sucuri provides security for websites with the protection of our Web Application Firewall (WAF). We also have our proprietary Anycast content delivery network (CDN) that adds the performance benefits of a CDN to all our WAF users.
We been adding data centers in key regions of the world:
San Jose – US
Dallas – US
Washington, D.C. – US
Miami – US
Chicago – US
London – UK
Frankfurt – Germany
Amsterdam – Netherlands
Sofia – Bulgaria
Tokyo – Japan
Singapore – Asia
As well as CDN Edges:
São Paulo – Brazil
Sydney – Australia
We are happy to announce the addition of our latest Point of Presence in a data center in Sophia – Bulgaria, it adds another layer of security and performance to all our customers located in Bulgaria/EMEA region.
Continue reading Product Update: Sucuri Firewall in Sophia at Sucuri Blog.