The Story of an Expired WHOIS Server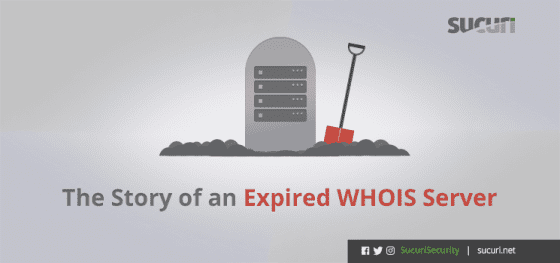 We write quite often about SEO spam injections on compromised websites, but this is the first time we have seen this blackhat tactic spreading into the WHOIS results for a domain name.
If you are not familiar with "WHOIS", it is a protocol used to check who owns a specific domain name. These simple text records are publicly available and usually contain contact details for the website owner, i.e. their name, address, and phone number (unless the website owner purchased a WHOIS protection service).
Continue reading The Story of an Expired WHOIS Server at Sucuri Blog.