Register My Backdoor – Unorthodox Invocation Mechanisms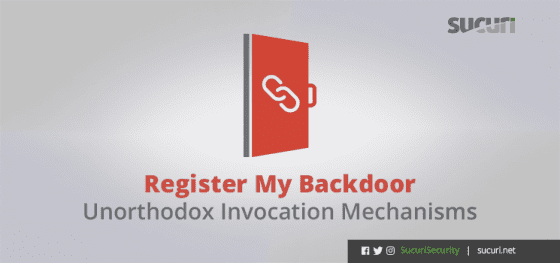 <p>Backdoors are found in 72% of infected websites, according to our latest reports. Backdoors are files left on the server by attackers in order to retain access to your site and reinfect it later, whenever they see fit.</p>
From time to time we come across unique backdoors that don't involve the usual PHP functions like eval, create_function, preg_replace, assert, base64_decode, etc.
These unusual backdoors often look like legitimate code without any obfuscation tricks like encrypted strings, concatenations, and typecasting.
Continue reading Register My Backdoor – Unorthodox Invocation Mechanisms at Sucuri Blog.
</img>