Malicious Image Defacement Hidden from Search Engines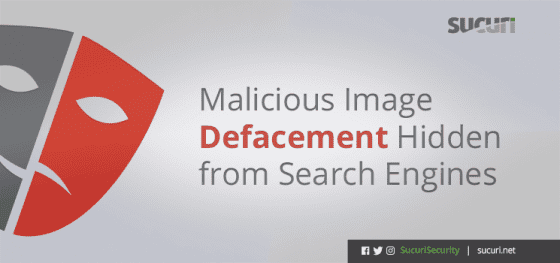 <p>After carefully designing a theme and images that represent your brand, nothing is worse than seeing a malicious image suddenly associated with your business or website.</p>
In a recent blog post, we discussed a case in which a lewd image was showing in the Google Maps Images section for one of our client's businesses. Today we take a look at another way unwanted images can ruin a website's reputation: website defacement.
What Is a Website Defacement?
Continue reading Malicious Image Defacement Hidden from Search Engines at Sucuri Blog.
</img>