Risks For E-commerce Site Owners Through the Holidays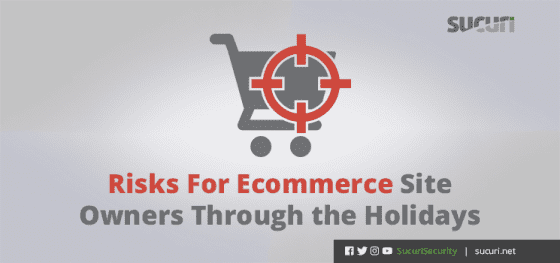 <p>Shopping season is here, and with that, so is the opportunity for ecommerce site owners to grow their revenue and reputation. However, hackers are also busy infecting ecommerce websites with malware, such as:</p>
Credit Card Swipers
Malicious Payment Gateways
Malware Downloads
Now is the time when attackers target those last-minute shoppers buying products online.
Over the last few years, it has become increasingly popular for attackers to execute credit card fraud against ecommerce shoppers generating big money by abusing and selling stolen customer information.
Continue reading Risks For E-commerce Site Owners Through the Holidays at Sucuri Blog.
</img>