How to Restore Website Backups from the Command Line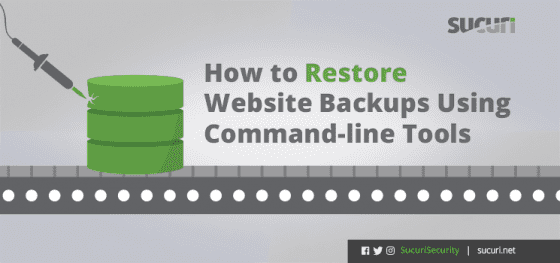 <p>Earlier this week we wrote about how to use command line tools to back up your website. Check our our previous article for details on how we create these backups.</p>
In case the worst happens, you might need to restore your backup. No worries. We can easily do this from the command line too! Basically, we are going to do the same thing, but in reverse.
Restoring Backup Files to the Server
We are going to use the scp command again, except this time the syntax will vary a little since we need to upload our backup file to the server, not the other way around.
Continue reading How to Restore Website Backups from the Command Line at Sucuri Blog.
</img>