Setting Expectations For Your Website Security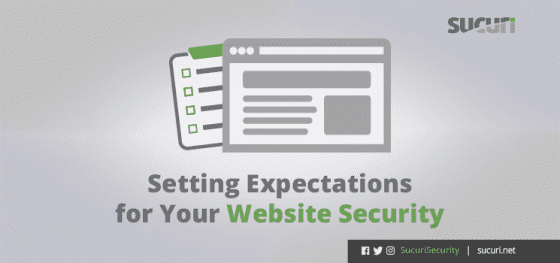 <p>I have a website. Sweet! What happens next?</p>
Well, it's a natural question. I had a brilliant idea and purchased a domain name, but what do I do next? Storks don't fly by to deliver a basket of tasks upon the purchase of your domain.
For most new website owners, a core understanding of expectations is crucial. There are a lot of boxes to check off during the deployment of your website, but security and convenience are core components of the decisions you'll have to make.
Continue reading Setting Expectations For Your Website Security at Sucuri Blog.
</img>